At Apple Dental Care, we offer Invisalign clear aligners in Edmonton so you can get the straighter smile you've been dreaming of.
---
Invisalign in Edmonton: Straighten Your Smile Without Braces
Our experienced Edmonton dentists can help you decide if Invisalign clear aligners are right for you. 
Request An Invisalign Appointment
---
What is Invisalign?
Invisalign is a series of clear, custom aligners that gradually straighten your smile without the use of traditional metal braces.
The aligners are designed to move your teeth by small increments during your treatment.
You will wear each aligner for at least 22 hours a day for about a week and then replace it with the next one.
This process will continue until your teeth are in their new positions. 
Invisalign offers a number of features that make it a popular orthodontic treatment option for busy adults and teens.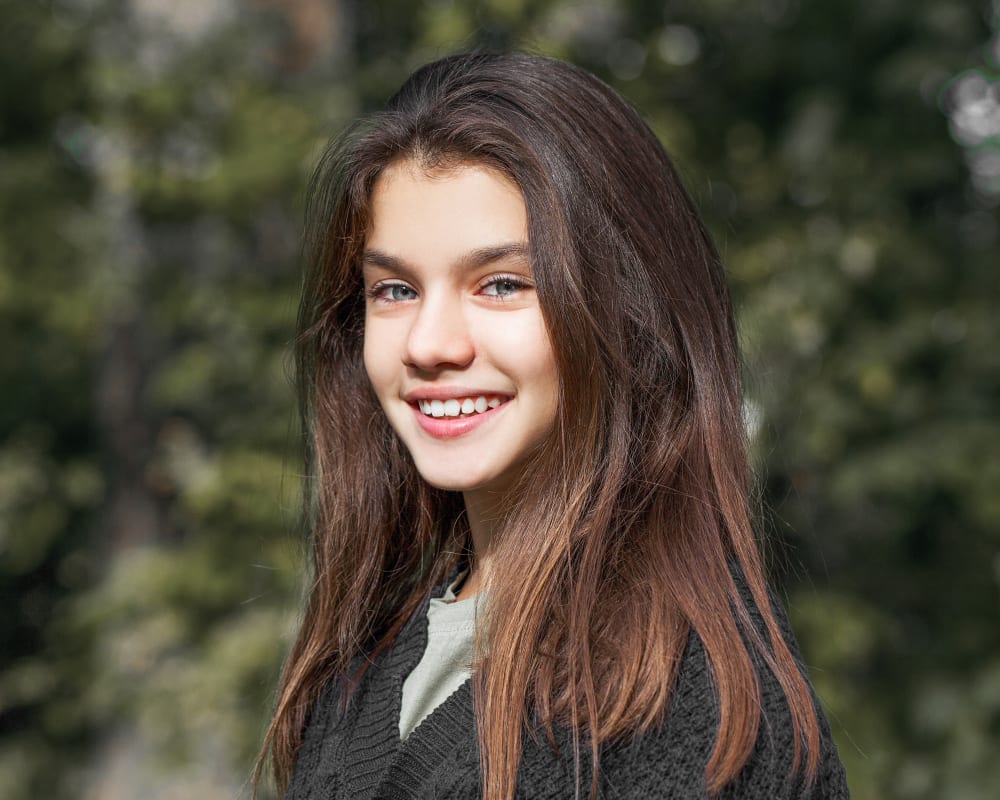 Features of Invisalign
Clear
Invisalign is a clear, discreet alternative to traditional braces, and most of the time, others won't even know you're wearing them. 
Custom
3D computer imaging technology is used to create a treatment plan and custom aligners based on your individual needs. 
Removable
You can remove Invisalign aligners to eat, brush, drink and floss so there are no restrictions to your diet or your daily routines. 
Comfortable
Invisalign aligners are made of smooth plastic so you won't have to deal with irritations caused by metal brackets and wires. 


---
Learn More About Invisalign
---